Joshua M. Glass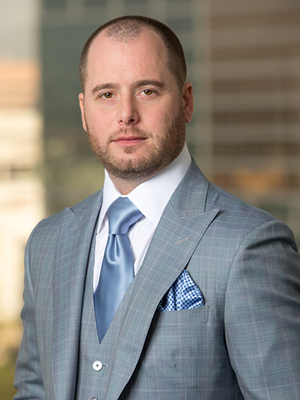 Joshua M. Glass
Managing Director/Investments
Josh earned a Bachelor of Business Administration in Finance from University of Miami, Florida, where he was a member of the school's nationally ranked men's basketball team while maintaining a four-year academic scholarship. Additionally, he studied Business Administration at the prestigious International University of Monaco.
Over an extensive career, Josh has been able to leverage his passions for finance, athletics, and teamwork toward a successful wealth management practice. He has been recognized as one of California's Best-In-State Wealth Advisors for 2018, 2019, 2021, and 20221 and has been named one of America's Top Next-Generation Wealth Advisors for 2017, 2018, and 2019 by Forbes2. This inaugural list recognized 500 millennial advisors as among the top in America. He has also been recognized as one of the few financial advisors to have earned the title of Managing Director/Investments before age 35.
Josh's practice is designed specifically for high-net-worth investors, with a focus on the sports and entertainment industries. Focusing on this area, he understands that these individuals experience unique challenges, such as capital preservation, irregular earnings, purchasing power risk, liquidity, and, of course, taxes. Josh's primary objective is to help his clients improve the performance of their assets over time based on their unique risk tolerance, investment time horizon, and income requirements, all while addressing their specific needs. He provides customized strategies that reflect his clients' financial assets, earnings, and investment objectives through a portfolio construction process that utilizes asset allocation analysis. He helps mitigate risk through proper asset class diversification by selecting complementary investment managers and applying disciplined research reflecting current economic and market conditions.
Josh's strategies are designed to help build, manage, and effectively transition his clients' wealth. Josh simultaneously plays an integral role in their liability management. This is essential to his comprehensive wealth management practice.
Josh lives in Encino and enjoys spending time with his family and playing basketball, tennis, and golf in his spare time.
Forbes' Best-In-State Wealth Advisors and Forbes' America's Top Next-Gen Wealth Advisors rankings are based on the opinions of SHOOK Research, LLC, and were selected from a pool of nominations as outlined in the methodology disclosures. Neither SHOOK Research nor Forbes receives compensation from the advisors or their firms in exchange for placement on a ranking. The ranking may not be representative of any one client's experience and is not indicative of the financial advisor's future performance. Investment performance is not a criterion for selection. Forbes is a registered trademark of Forbes, Inc. All rights reserved. Click here for more information on the selection methodology.
Asset allocation and diversification do not ensure a profit or protect against loss.
Neither Stifel nor its associates provide legal or tax advice. You should consult with your legal or tax advisors regarding your particular situation.